"Go-Big Show" Semifinals Start This Week!

Tune-in on Thursday, February 18 at 9 p.m. ET/PT to see how these acts go even bigger. 
Go Big Show: Semi-Finals Thursday 9/8c | TBS
It's time for the semifinals where six round one winners return with all-new acts going bigger than ever before! There's only one spot in the finale up for grabs, from flaming log-juggling and human target practice to death-defying crossbow tricks, the competition is fiercer than ever! Judged by Snoop Dogg, Rosario Dawson, Jennifer Nettles and Cody Rhodes. Hosted by Bert Kreischer.

This week's semifinalists include:
Krystal Kurio (Sideshow Act)
Dejion Taylor (Extreme Scooter Act)
Tulga (Strongman Act)
Reckless Ben (Slackline Act)
Ben Blaque (Crossbow Act)
Chris Cheng (Musical Bullets Act)
Tune-in on Thursday, February 18 at 9 p.m. ET/PT to see who earns a spot in the finale. 
Miss any of their acts from round one? Watch their first acts below and see how they go bigger on Thursday!
Cody Rhodes assists this contestant as she lays on a bed of nails.

Advertisement
The judges are impressed by this insane scooter performer and his crazy tricks.
The Mongolian Strongman asks Jennifer and Rosario to help him on the stage and they have no idea what they got themselves into.

Advertisement
This slack line performer pulls off some crazy stunts that shocks the judges.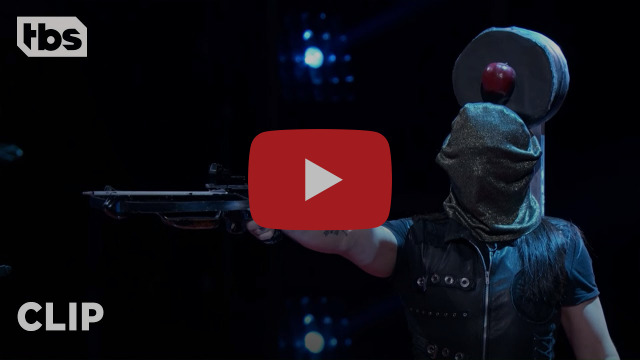 This crossbow performer gets a little help from Rosario Dawson and stuns her with his insane tricks.

Advertisement
This contestant leaves the judges in awe as he plays music with his ammunition.