SNEAK PEEK: Upcoming Releases from Unearthed Films and Domiziano Cristopharo
AVAILABLE IN 2019!
TOO EXTREME FOR MAINSTREAM titles will only be available thru the Unearthed Films Website in limited quantities for orders. Each film will have a one-month window for pre-orders. Due to the EXTREME nature of this content, we cannot offer these films thru normal distribution outlets. Aspects of these films may be considered illegal in your state or country. Due to the ever present moral majority of the populace, TOO EXTREME FOR MAINSTREAM films can only be available thru us.
Unearthed Films is proud of our releases such as, ATROZ, THE VOMIT GORE TRILOGY, AFTERMATH, THE GUINEA PIG SERIES, THE AMERICAN GUINEA PIG SERIES, VISCERAL: BETWEEN THE ROPES OF MADNESS and many more like these. As many of you are aware, they have been distributed through all major outlets in North America. Because TORMENT and DEEP WEB XXX have scenes of unrepentant cruelty and are of a highly disgusting nature, we cannot release these thru Amazon, Best Buy, Walmart or other online retailers without getting into legal trouble. This is due to the laws of different states in the United States, and countries around the world.
Unearthed Films refuses to cut certain titles for mainstream consumption. Since these are the 1st two titles we have ever come across to actually not be legal in all states and all countries, we have decided to offer these films as the beginning of our TOO EXTREME FOR MAINSTREAM brand. Please understand, we are used to releasing extreme content in the United States. We have never had a problem, even when other countries ban our films but this is a certain variety that in no way, shape or form, can these be available to the general populace.
As your #1 label for EXTREME horror, we understand your frustration in not being able to pick these films up at your leisure. As extreme horror aficionados we want to offer you everything possible. TORMENT and DEEP WEB XXX are in a different sub-genre all together and because of this, we are offering the titles this way.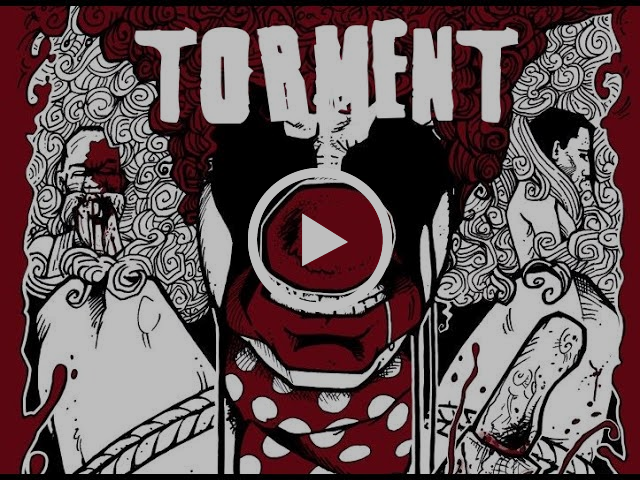 TORMENT TRAILER
A collection of disturbing, sick, morbid and unusual clips from the world wide web.
DEEP WEB XXX RED BAND TRAILER
TORMENT: Director Adam Ford, has used what made Marian Dora's Cannibal so filthy and decadent, and knocked it out of the park with his depiction of some of the worst male-sexualized violence committed to film. Mind you, this isn't a gorefest, but rather an (un)pleasant execution in unsettling horror.
DEEP WEB XXX: 

Don't expect a story with a twist as you view the segments – they exist to chill and delve into dark fetishes only. The film is an instant underground classic with perfect ideas, direction, lighting, acting, and especially effects. 

Will this anthology violate you? Will it offend some? Yes to these questions.
The atrocities Jeffery experiences are so traumatic, that they penetrate his subconscious, so he is horrified even when passed-out. Ford manages to give us an inside look into the action of a madman, but also into the mind of his victim.
–My Indie Productions
Presented as a modern "Mondo Movie",  DEEP WEB XXX offers the unwitting public a show without censorship, without rules and without morality, bringing to light all the most disturbing, sick, morbid and unusual in the virtual world wide web.
–Dark Veins
Never was a title more appropriate and, above all … never so "enveloping"; because the TORMENT that lives with the characters on the screen (only 3 actors, each with his own personal "torment") spreads like wildfire around us, then penetrates and takes our breath away.
–Klub 99
This anthology, initiated by Domiziano Cristopharo, takes the structure of Western shockumentaries, by compiling different videos. These videos are based on the darkest and most deviant content from the depths of the hidden net.
–Senscritique